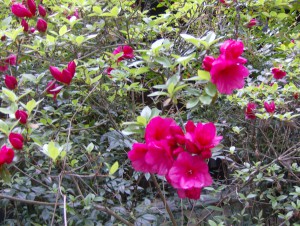 Growing in faith means challenges that will make us strong.  It's easy to trust when things going on all around us are working out.  A steady job with good pay gives a sense of comfort.  Things seem stable when the boss is easy to get along with and there are always friends to go out with.  There are added luxuries such as a car that is reliable and all the bills are paid.  A nice home becomes a show place for visitors and entertaining guests.  Sometimes the hardest times to pray, read the Bible or trust God are the times when things on this earth are all under control.
God loves all of us enough to want to keep us in His presence.  God's absolute best for us are the things He keeps in heaven and nothing we own here on earth counts for anything.  He loves us so much He gave his life and He will do anything to hold on to us.  Little by little it is almost like a moth at night that starts to eat away at our material things.  At first we don't even notice because we have so much that when one small thing doesn't work out it doesn't matter.
There will be a day when we will need that friend we shunned or that old vehicle in the garage we put away when better came along.   The job will suddenly be uncertain or a mean boss will be the new  boss.  The elderly lady who always prayed cannot  be reached.  It's been months and years since giving the praying lady even a call or a hello.  When she is found, it is discovered she has dementia and cannot communicate effectively anymore.  The grief from knowing a great comforting relationship with her is fading away.  When we look at all the material things and people where trust was placed it's like life has become a field of weeds.  The prayer that is so badly needed from the elderly lady is the last fading hope.
When trust is placed only in things of this world, disappointment is the next step.  Many times God will allow circumstances in order to bring us back around the His best.  To trust in all things is to trust God for all things and not the things themselves.  When we have God, we have it all.  Seek first His kingdom and righteousness and He will supply all needs.
Colossians 2:5
For though I am absent from you in body, I am present with you in spirit and delight to see how disciplined you are and how firm your faith in Christ is.