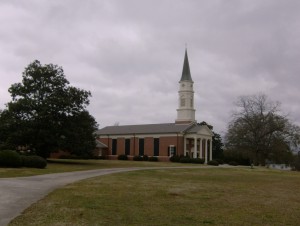 Jesus describes things very beautifully in Luke 15 about the prodigal son.  Parents work hard to raise a child on Biblical principles.  Even with the best upbringing there are times when a teen or young adult will want to find out things for themselves.  When all wisdom, knowledge and material things are wasted on the things they were warned against, they quickly realize the value of the instructions given by their parents.  Even with the most sincere apologies and humility they can never get back what they wasted.  However, genuine love never dies.  A loving parent will always welcome back with open arms a child who has drifted.
For each bad habit in our own lives, it's time away from God.  The time spent entertaining habits is time that could be spent helping someone, maturing in the word of God or prayer.  God waits for us with loving arms to put away habits so He can give us His best.  The more room we allow for Him, the greater work He can do through us.  For each space we free up for Christ the more His love can fill us.  Turning from a prodigal habit is reason to rejoice.
Luke 15:22-24
 "But the father said to his servants, 'Quick! Bring the best robe and put it on him. Put a ring on his finger and sandals on his feet.  Bring the fattened calf and kill it. Let's have a feast and celebrate.   For this son of mine was dead and is alive again; he was lost and is found.' So they began to celebrate.