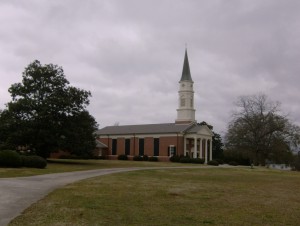 When a child runs fast to reach home plate for that extra run the parents and crowd cheer.  The outfielders drop the ball giving extra time to get that run.  He reaches home plate and it is an obvious score.  He is safe.  Then the umpire yells, "out."
Most people would get angry and many would make a display in order to prove a point.  The umpire refuses to change his mind creating an even bigger uproar.  This is the standard response to such an obvious wrong call by an umpire.
What if the crowd took a different approach?  What if the parents told the child in front of the crowd, "son, that's ok, we will get that run next time."  The real game at that point becomes a winning attitude which God will reward.  It is easy to be a cheerful winner but it's an even bigger challenge to be a cheerful loser in a game.  To display the mind of Christ in all things is to be the type winner that will draw others to Christ.
1 Peter 3:9
Do not repay evil with evil or insult with insult. On the contrary, repay evil with blessing, because to this you were called so that you may inherit a blessing.