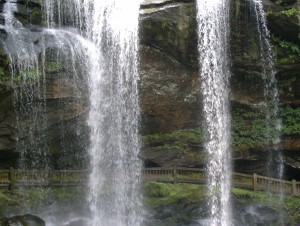 The love of Jesus Christ is so great that He gives His life for us.  It does not matter our language, nation, color or whether we have lots of material things or none.  The beauty of what Jesus has stored up for us in heaven cannot be explained in words.  Even the angels want to know more.
Sometimes we compare the word "love" to feelings that place us in a fantasy world.  Other times we express love by meeting needs in the family and close friends.  While there are several ways to express love there is only one way to experience the love of Jesus in our hearts.   Jesus loves us unconditionally because He IS love.  He loves all people and He offers His salvation to all who will accept Him.
1 Peter 1:8-12
 You love Him even though you have never seen Him; though not seeing Him, you trust Him; and even now you are happy with the inexpressible joy that comes from heaven itself.  And your further reward for trusting Him will be the salvation of your souls.
 This salvation was something the prophets did not fully understand. Though they wrote about it, they had many questions as to what it all could mean.  They wondered what the Spirit of Christ within them was talking about, for He told them to write down the events which, since then, have happened to Christ: His suffering, and His great glory afterwards. And they wondered when and to whom all this would happen.
 They were finally told that these things would not occur during their lifetime, but long years later, during yours. And now at last this Good News has been plainly announced to all of us. It was preached to us in the power of the same heaven-sent Holy Spirit who spoke to them; and it is all so strange and wonderful that even the angels in heaven would give a great deal to know more about it.