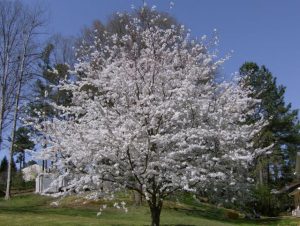 In the early spring we see many buds on trees and bushes.  As time progresses they become more colorful then one day a very beautiful flower emerges.  These buds did not just appear at springtime but prepared all year long.
Harsh winters, hard grounds, too much rain, too little rain and strong winds were endured.  Beneath the ground is darkness that is cold and lonely.  Above ground are weeds to grow through.  It's one hardship after another for these buds.  However the flowers are the reward for enduring such trials.  People see these flowers and are amazed at their brilliant beauty.  Some even take photos.  They are a showroom of God's beautiful workmanship for all to enjoy.
During our lifetime there are many trials.  One of the hardest trials to endure is a long wait.  Whether we have prayed for years for an individual to accept Christ or change bad habits, or we spend many years learning a vocation and do not get hired it's all in God's hands. 
When God chooses a blessing for us it comes with the path and endurances it takes beforehand.  The greater the hardships, the greater the blessings.  It is for this reason we can count it joy that God has counted us worthy to send us these special blessing packages.  Inside the package is the seed of blessing that has to go through the growth period and strengthening period before seeing a bud.  God makes no mistakes when He tailor makes our blessings and the ways He chooses to grow us to fit the blessing.  In most cases, the longer and harder the trial, the stronger we become.  When the blessing appears we must be strong enough to use the blessing in the way it is intended by God.
Today's trials are tomorrow's blessings.
2 Thessalonians 1:4-5 New Living Translation
We proudly tell God's other churches about your endurance and faithfulness in all the persecutions and hardships you are suffering.   And God will use this persecution to show His justice and to make you worthy of his Kingdom, for which you are suffering.