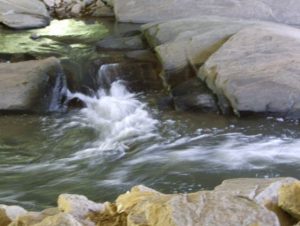 Most of us have had people in our lives that continue to hurt us. Sometimes it's an unintentional habit of theirs and other times it is a spiteful spirit that makes them want to see us in turmoil.  It gives certain people a feeling of power to contribute to our demise and the hurt can be overwhelming.  We just want them to stop.  We want them to realize what they are doing or even experience some of what we are going through so they can see how it feels.  Yes, some of us want to have an opportunity to see their demise. 
There is a change of heart many of us need to have.  We need to ask ourselves, would we be happy over the demise of our enemies?  Would we pick up the phone to let others know what just happened to our enemy?  If so, then we still have a little growing to do.  When we reach a point spiritually where we can thank God for bringing our enemy to a cross road in order that they can become closer to God, we are indeed maturing.  We are maturing even more if we don't swell up with pride silently at their demise or punishment.  God is very specific when He mentions that He will stop their punishment if we are not ready to receive the news in love and prayer.
Proverbs 24:17-18  New International Version
Do not gloat when your enemy falls;  when they stumble, do not let your heart rejoice, or the Lord will see and disapprove and turn His wrath away from them.