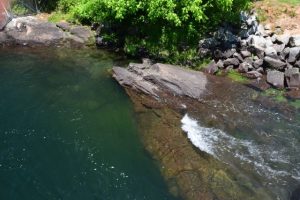 There are storms in life that are very intense and last for a short while.  There are gentle rains that last for a long time and continue to be annoying but it passes over time.  There are storms that come and seem to never go.  It lets up for a short time then gets strong all over again.  These storms can be illnesses, relationships, hardships or grief.  There are just certain storms that will pass as we enter heaven.
The most comforting fact is that while we run to Christ for shelter, He is also running with us to make sure we get safely tucked away.  He is also in us understanding every thought, fear and discouragement.  Jesus is Lord and He takes care of us in all things.
Psalm 91:1-3  Living Bible
We live within the shadow of the Almighty, sheltered by the God who is above all gods. This I declare, that He alone is my refuge, my place of safety; He is my God, and I am trusting Him.  For He rescues you from every trap and protects you from the fatal plague.