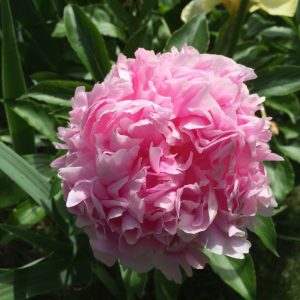 Imagine taking a rose, daisy or any other beautiful flower and looking at the petals from the under side.  What a big difference it would make.  Suddenly we see numerous flaws, dirt, faded stems, dried out bud openings and wilted areas.  This under side is our life now.
We see numerous obstacles in life.  The times things should have worked out a certain way disappointed us when it worked out totally opposite the way we expected.  The unexpected attitudes around us is like having dirt thrown in our face.  When our health lets us down it's like the dried out bud supports that should have held us up but broke beneath us.
While we see a faded view of the person God created us to be, He sees us in our wholeness because He sees our heart.  The things that go on around us only strengthen us to uphold the beauty God tailor made us to be.
The obstacles, disappointments and unpleasant surprises will never interfere with God's love toward us.  As we press on toward the attitude of love, faith and hope during all things God will uphold us with His righteous right hand.  There will be a day when He will allow us to see His side of the flower.  That will be a glorious experience we can look forward to.
1 Corinthians 13:12 New American Standard Bible
For now we see in a mirror dimly, but then face to face; now I know in part, but then I will know fully just as I also have been fully known.