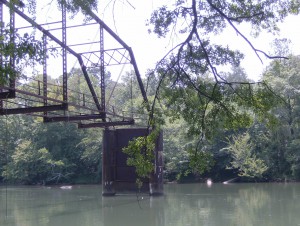 It's funny how sometimes we can pray and pray for something but when we get the answer it is a huge disappointment.  What seemed like the answer to a job, a school, relationship or group of friends turns out to be totally opposite of what we pray for.  We get to these dead ends and do everything possible to make it work therefore creating additional obstacles.
If it is indeed God's answer the steps will unfold one at a time.  It does not matter if we can see the top of the staircase or not.  Only the next step is important.  When faced with an obstacle that is impossible to master, seek His face.  Many times He is telling us to keep moving ahead and not to jump at the first option.  If the bridge is out, it's very possible He is telling us to stay on the dry path until we get to a passable bridge.
Isaiah 26:7
But for those who are righteous, the way is not steep and rough. You are a God who does what is right, and You smooth out the path ahead of them.