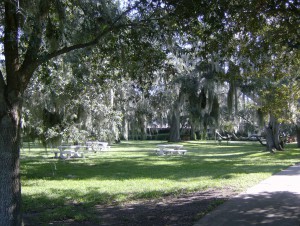 It's amazing how green a pasture looks from a distance.  It's solid green to the eye that does not see the gaps in the soil or the rocks.  From a closer view the distant pasture is no greener than the one just left.
Judging what is unknown leads to disappointment either way. 
With people, sometimes it appears a person will be one we think we can not live without.  The slick words, impressive attitude and magnetism that draws people turn out to be disappointing when it is learned that the person is just putting up a front.  All that person wants is to take what they can get from others and give nothing in return.  On the other hand a quieter person gets overlooked because nobody wants to take the time to uncover the treasure chest of love, compassion and fulfillment that is inside the quieter person. 
A first impression does not determine the worth of a person but instead it is what is in the heart.  Time is the most valuable gift a person can give to another.  Without it, unfortunately all there is to base opinions on are the first impressions.
In a pasture, what turns green is the section that is watered and rocks are removed.  With people, what grows into a lasting intimate friendship are those who get time.  What about time spent alone with God?  He loves us enough to remove our rocks and water our pastures with His love.
Luke 6:37-38
"Never criticize or condemn—or it will all come back on you. Go easy on others; then they will do the same for you. For if you give, you will get! Your gift will return to you in full and overflowing measure, pressed down, shaken together to make room for more, and running over. Whatever measure you use to give—large or small—will be used to measure what is given back to you."