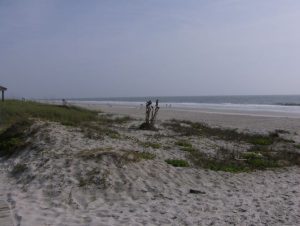 The friendship circle we have today will determine how we live our lives ten years from now.  There are parents who tell their children the same thing.  It's important to be very selective who we hang with because our influences rub off on each other.  If we have friends who are wise and always encourage we will develop confidence and acceptance of our own selves.  If we have friends who are hard to please and lead us down a wrong path we will end up like them.
In Christ it is our duty to encourage all people for the kingdom of God and lead them to salvation.  However our close circle of friends should always be people who are honest and seek to please God.
There are times we end up with a group of friends who are hard to please.  We are made to feel inferior if we don't wear certain clothes or hairstyles.  These people will encourage us to associate with certain people and snub others.  My my what a toxic group of so called friends.  We make just one mistake and they make sure we remember it for life.  Just remember, when a person will not forgive it's the same as them drinking a glass of spiritual poison then sulking when we are not phased by it.  They slowly waste away into emotional chaos.  Unfortunately we will do the same if we remain in that social circle.
It is not a sin to select friends wisely.  God created us in His image and we are to protect our image of Him when we meet new people who can become good friends.  With Jesus in common friendships have a chance to grow.  We encourage one another and we are happy when friends get answers to their prayers.  We pray for one another and we display kindness when one of us walks through a difficult time.  It's important to beware of ones who always smile while secretly putting us down. 
It's easy to get trapped with such friends.  Because of the always chipper attitude we accept insult after insult without realizing we are being put down.  Brilliant good moods lure us into thinking we have the best friend ever.  Later, sometimes years later, we realize how much time we spent missing out on God's best for us thinking this person was a friend.  These type people encourage while discouraging.  We end up being advised not to participate while their motive is to keep us out instead of lovingly warning us to beware.  There are numerous ploys they make to put us down but it's done in a way where we think they are looking out for us.  There becomes a time to move ahead with our lives and leave them behind.  Pray for those people.
If we take a moment to ponder ahead what life for us will be like ten years from now, what would it be?  What about the lives of our friends?  Ten years from now how will their lives be as a result of how we display the love of Jesus Christ toward them?  Another question to ponder is how do we treat our own selves? 
If we keep focused on Jesus, He will see to it trustworthy people will be in our lives.  He will make sure we are surrounded by His steadfast love through various friendships.  He will also see to it that others are surrounded by our love.  Jesus is the One True Friend Who grows each one of us into His likeness.  We can always count on Jesus.
Proverbs 18:24 New International Version (NIV)
One who has unreliable friends soon comes to ruin, but there is a friend who sticks closer than a brother.