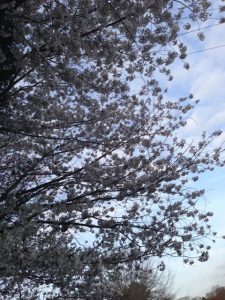 There was a popular trend among people where they considered Jesus in all things.  There were even arm bands with the letters "WWJD" meaning "What would Jesus Do."  Unfortunately we don't see too many of those arm bands these days but the concept remains true for all people.  Making a mental note to ask what would Jesus do before any response or any action will save us from a multitude of consequences.
This habit will also lead to thankfulness.  Jesus healed ten lepers and one came back to thank Jesus.  Jesus asked where were the other nine.  He notices a grateful heart.  It is in gratefulness that others are encouraged. 
During times of hardships we reflect back on the times upheld us, answered a prayer or comforted us.  It is proper to give thanks more than once.  It's a nice way to keep in the forefront of our minds that Jesus is in all things; past, present and future.  Jesus is Lord.
Colossians 3:17 Living Bible (TLB)
And whatever you do or say, let it be as a representative of the Lord Jesus, and come with Him into the presence of God the Father to give Him your thanks.