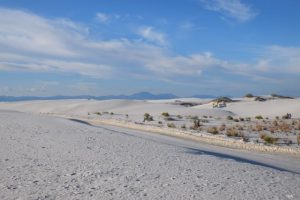 A trip may require many hours of driving time or only a few minutes.  Either way fuel is required.  The longer the trip the more times we need to fuel up.  If we are traveling to a new destination and do not know the various stopping points it is wise to stop before completely running on empty.  Fuel is the necessity for getting us safely from our starting destination to our final point of arrival.  All of what has just been said is plain common sense.  Who wouldn't fuel up while making a trip but what about the trip of answered prayer?
We pray in faith believing God to answer our prayer.  The only thing we do not know is the timing of the answer.  There are some prayers that are answered so quickly we almost trip over the results.  Other prayers are answered so slowly we wonder if our prayer has been heard.  This is especially true when we pray for another person to have a change of heart.
Many times God chooses to change us first creating a detour in our wait time.  Other times God will send others into our lives where we focus our time creating yet another detour.  Years may go by and not even the first result is seen.  It's important to know that we do not always see the business going on in heaven to assemble our answer.  How do we get through these waits?  We fuel up on faith.  Encouraging words from others who have already received their answers fuels our faith.  Things we do not see adds to our hope that God is still working which fuels our faith even more.  If God has not specifically closed the door He is still working.
Hebrews 11:1  Living Bible
What is faith? It is the confident assurance that something we want is going to happen. It is the certainty that what we hope for is waiting for us, even though we cannot see it up ahead.