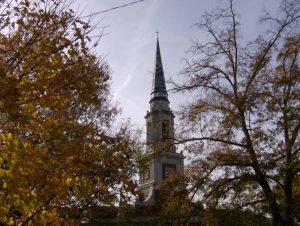 Are you going through some things that discourage and disappoint you?  Is someone else going through things that cause moods to be differently toward you?  Are your circumstances beyond and above anything you think will ever turn around?  You are not alone.
Christians everywhere are being challenged by the devil.  Remember, the devil leaves alone those who do not seek God.  The devil has those people exactly where he wants them.  You see people prosper who treat you like dirt.  You continually nurse emotional, spiritual and sometimes physical wounds people cause while they have life handed to them on a silver platter.
It could be God is taking you by the hand and walking you through the various obstacles to get you away from the tricks of the devil.  Yes, the devil will get mad and throw every type discouragement possible.  A positive way to see things is that your faith is visible enough to the devil that he will try to stop you.  But the good news is that God is bringing us to His dawn.  Slowly He will shed light on what He wants you to see and it is beautiful. 
Each hurdle He escorts you over is one more ray of His sunshine He is preparing you to see and enjoy.  There is a big difference in a silver platter life here on earth than the unexplainable joy God brings us to. 
Are these hurdles painful?  Absolutely they are horribly painful.  However God's overflowing glory is headed your way.  Keep hold of His loving hand and together the obstacles will be overcome.
1 Peter 4:12-13 New International Version (NIV)
Dear friends, do not be surprised at the fiery ordeal that has come on you to test you, as though something strange were happening to you.  But rejoice inasmuch as you participate in the sufferings of Christ, so that you may be overjoyed when His glory is revealed.