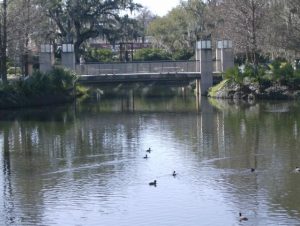 A small boy and his dad were walking through the mall.  They paused for a moment to speak to a lady whom they both knew.  The boy lifted up a goldfish in a tied plastic bag to the lady and with the most precious smile stated that they had just bought a goldfish.  There was nothing special about that goldfish but the presentation made it priceless.
That particular lady was very lonely.  All her friends were either married or getting ready to be married and she was still single with no potential husband in sight.  She endured many physical hardships and emotional disappointments.  However the goldfish presentation stuck in her mind for years and years.  The lady eventually married and became a loving prayer warrior and precious listener for others.  Even forty years later the goldfish presentation sticks in her mind and heart.
You see, it wasn't just the goldfish but the timing, the beaming smile and excitement in the boys voice that made everything so precious.  An encounter as simple as this can make an impact on the hearts of others for a lifetime. 
Today we are continually having to leap out of the way of others who are texting.  They don't even see others in their path ready to be bumped.  They are so absorbed in their texting that they totally overlook the gentleman who held the door for them to walk through or the people they have inconvenienced by their texting habits.  The saddest part is they miss opportunities to offer a smile to someone who desperately needs one.
Modern technology is expensive to buy and expensive to use.  It costs many opportunities to enjoy the simplicity and beauty God created.
Smiles and hellos are free to give yet the people receiving them consider it more precious than gold. 
Proverbs 3:3-4  New Living Translation
Never let loyalty and kindness leave you! Tie them around your neck as a reminder.  Write them deep within your heart. Then you will find favor with both God and people, and you will earn a good reputation.