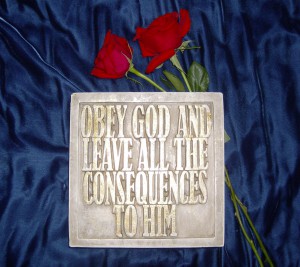 This week a man turned down a possible job because he was asked to remove all references to God from his employment history.  This same man has been unemployed for quite some time.  He chose God over a job.  Twenty years ago a lady chose to walk off the job when asked to vacuum around her work station.  All employees were expected to vacuum.  This same lady was one who offered kind and comforting words to others.  She chose pride over her witness.
The words, (well done, my faithful servant,) spoken to us by Jesus Christ at the end of our lives is worth any task here on earth.  It doesn't matter how other people view us.  The only thing that matters is how obedient we are to God.
Galatians 6:3-5
 If you think you are too important to help someone, you are only fooling yourself. You are not that important.  Pay careful attention to your own work, for then you will get the satisfaction of a job well done, and you won't need to compare yourself to anyone else.  For we are each responsible for our own conduct.