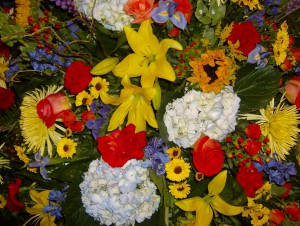 A full box of crayons can be used to create beautiful masterpieces.  Some colors are brilliant while others appear to be dull but all serve a specific purpose.  What if the most beautiful color decides to go its own way outside the box?  What if the dullest color was ashamed to come out of the box?  When the artist creates a work and those colors are not available, the picture is incomplete. 
It's the same with us.  God created us with a divine purpose and He is pleased with us.  He cannot use us for His glory if we have strayed into the ways of the world.  He cannot use us if we are stubborn.  God makes no mistakes and has no favorites.  Together we represent God's family. 
Color does not matter and neither does language or culture.  Being available just as we are to serve is what matters.
1 Peter 1:17
And remember that the heavenly Father to Whom you pray has no favorites. He will judge or reward you according to what you do.  So you must live in reverent fear of Him during your time as "foreigners in the land."