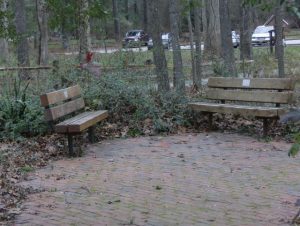 Our world is out of control.  People are angry but most do not know what brought about the anger.  Many just join in with the crowd in order to vent.  Unfortunately if anger is left unchecked it will become an addiction.  The feeling of anger brings on a type of buzz or high for some people so they will create a situation where they can get a fix.
Unjustified anger is the master of the defeated.  When we look at this statement, it says it all.  People who have an angry mindset are already defeated because the anger has control of them.  They seek out ways to vent.  Many times they will agitate a nice person until they become defensive creating yet another way for them to get an explosion fix.  It is understandable that God would say in Proverbs 22:24 Don't befriend angry people or associate with hot-tempered people.  When we come across people absorbed in an angry lifestyle it's best to make our encounters brief and polite.  The sooner we move away the less likely they are to find a way to provoke us.
Unfortunately there are people in our workplace, homes or places of worship who delight in bringing out the worst in us.  They are addicted to anger explosions and will grasp at any small opening to vent.  We can try to calm them and it may work for a little while but addictions are real.  Proverbs 19:19 warns us hot-tempered people must pay the penalty.  If you rescue them once, you will have to do it again.
Other than brief and polite encounters and avoiding contact with these people we can pray.  These people have given in to the devil's ways and instead of anger following them, they follow the anger.  God delivers and God heals but like with any addiction, they have to want healing.  God has His own ways of bringing people to crossroads and all comeuppances are God's choice.  When praying for these people the object of our prayer should be Jesus and His righteousness then ask for His divine focus on delivering these people.  Some things are bigger than us especially when it comes to dealing with the spiritual and demonic world.  During these times we place our focus on Jesus and His power and love and He will protect us and deliver us from evil.
Romans 12:21  New Living Translation
Don't let evil conquer you, but conquer evil by doing good.