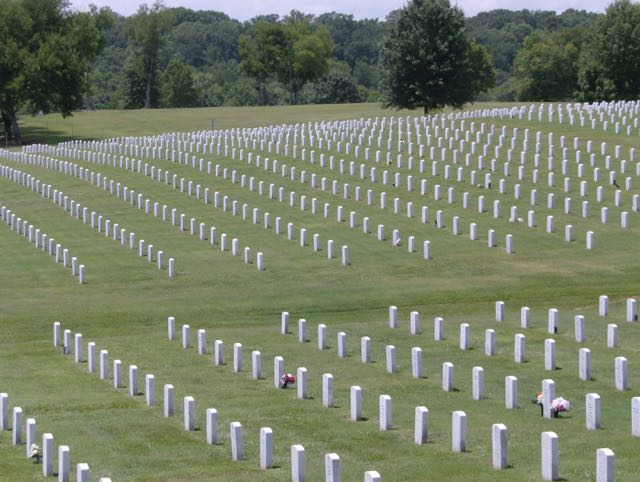 The Bible speaks often in the Old Testament of God's people passing away and joining their ancestors. Jesus referred to a statement, "I Am the God of Jacob, Abraham and Isaac" to mean that God is the God of the living. Though these three men passed away long ago from the earth they are very much alive and with God today.
It will be the same for us. We miss our loved ones who are already in heaven. Sometimes the grief is unbearable especially when the loss is someone close to us and a family member. We just want to pick up the phone and call as usual but that dear one is no longer there to answer. We hear their comforting voices in our hearts like they are still here. Certain sounds prick our hearts as though it's the footsteps of our loved ones entering the room. Yes, grief is something we never really get over. However God helps us to incorporate that grief into our hearts as something He will turn to His glory soon when He comes for us. There will be a day heaven will open to us and we will join those we miss now.
God is very specific when He tells us in the Bible Moses and others are appointed to die only to be caught up with their ancestors. Therefore it's important to make the most of every opportunity on earth to be an encouragement to others to know Christ. We have everything to look forward to. God has not forgotten us. When He has everything ready for us He will open heaven to us.
The scripture below is where God spoke to Moses just before heaven opened to him. In these words are comfort knowing that our ancestors await us just as Moses and Aaron's ancestors awaited them.
Deuteronomy 32:49-50 New Living Translation (NLT)
"Go to Moab, to the mountains east of the river, and climb Mount Nebo, which is across from Jericho. Look out across the land of Canaan, the land I am giving to the people of Israel as their own special possession. Then you will die there on the mountain. You will join your ancestors, just as Aaron, your brother, died on Mount Hor and joined his ancestors.