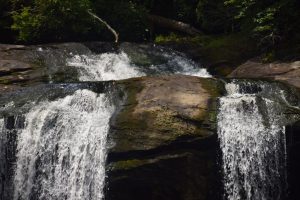 The Bible is very specific when it comes to prayer.  As we pray for individuals and specific circumstances we can watch as God works all things out.  There are numerous times the results of prayer encourages us and helps us to trust even more.  Unfortunately a lot of times we neglect to pray for our pastors and those in authority of our land.
More and more people become dependent on governments and churches to carry them on their backs.  Someone is sick so they call on the preacher.  If he is handling the needs of another person in his flock and cannot respond immediately that person gets mad and leaves the church.  People are suffering because of the economy so they blame the government.  There are ones who complain about everything that a president, king, priest, rabbi or pastor is doing because it doesn't suit what they want.  What many people fail to realize is that the ones in charge are ordinary people just like them.  Nobody can be in two places at one time and certainly nobody can meet all the needs of every person without going insane trying.
Moses gave a good example in Exodus when the Israelites were losing a battle.  As long as Moses had his hands raised the Israelites were winning.  Unfortunately Moses' arms got tired.  It was humanly impossible for him to do everything for everybody which many people expected.  It wasn't until Aaron and Hur held up the hands of Moses that he was able to keep his hands raised.
What about pastors and authorities today?  There is a lot expected of them while many people do nothing but complain.  It's impossible for any person to do what a lot of people expect them to do.  When the stress of ridicule and complaining is added it only hinders the authority figure even more.
Instead of the complaints it is more beneficial if all people raised the hands of the ones in charge by praying.  In 2 Chronicles 7:14 it clearly states "Then if My people who are called by My name will humble themselves and pray and seek My face and turn from their wicked ways, I will hear from heaven and will forgive their sins and restore their land."
Elected officials or appointed church leaderships may not be the one some of the people voted for but prayer from all people will bring healing and understanding.  God's will can be done no matter who is in charge or what challenges that official may face.  God is the ultimate authority.
Exodus 17:11-13  New Living Translation
As long as Moses held up the staff in his hand, the Israelites had the advantage. But whenever he dropped his hand, the Amalekites gained the advantage.  Moses' arms soon became so tired he could no longer hold them up. So Aaron and Hur found a stone for him to sit on. Then they stood on each side of Moses, holding up his hands. So his hands held steady until sunset.  As a result, Joshua overwhelmed the army of Amalek in battle.