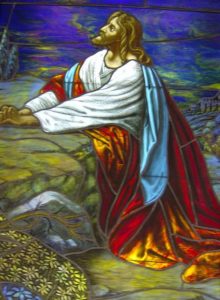 It's time to do business with God to defeat the enemies that come against us.  No new suit or dress is needed to meet with God, only a clean heart.  There is never a need to prepare answers for questions that may be asked because God already knows the heart.  The clock on the wall doesn't make us wait until a certain time to show up in God's presence because He is with us at all times.  The time is now.
While the devil is turning friend against friend and causing doubt throughout the world God's warriors are busy.  Stock markets are crashing.  Troubled people are taking their lives and the lives of others.  Spouses are cheating on one another then lying about it.  People say they are Christian yet they live a lie.  Churches turn away volunteers that aren't in a certain group.  Unfortunately this only scratches the surface of what's really wrong.  Our battle is spiritual.
Our preparation is to seek forgiveness and pursue a clean heart through Christ.  As we go to battle our battle cry is; Father.  Our weapon is the Bible.  Our position is kneeling.  Our results are heavenly.  Whether we see action or not, God acts on behalf of those who love Him.
1 John 3:21-22  Living Bible
But, dearly loved friends, if our consciences are clear, we can come to the Lord with perfect assurance and trust, and get whatever we ask for because we are obeying Him and doing the things that please Him.