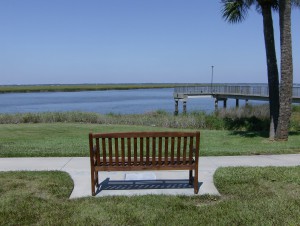 Life has its times of turmoil.  One thing doesn't quite go right so we work hard and fix it.  Then a second thing happens so we try to fix that and it doesn't fix.  Then other things come up that need our attention but even that doesn't solve anything. 
These are the times God is calling us to rest in His arms.  He is telling us to lie in His green pastures and focus on Him.  As we unwind and relax beside His still waters, He will refresh us.  Things that took so much attention and frustration will not seem nearly as big and answers will slowly unfold in a beautiful way.
Psalm 23:1-3
The Lord is my shepherd; I shall not want. He maketh me to lie down in green pastures: he leadeth me beside the still waters.  He restoreth my soul: he leadeth me in the paths of righteousness for his name's sake.