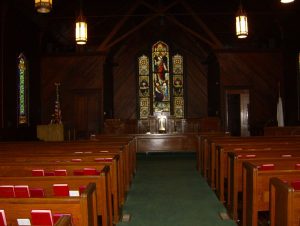 Many of us have heard the term "be ye doers" over and over during our lifetime.  Basically it means that we know what God would have us do but somehow we get distracted and never get around to it.
In order to know God better it means spending time with Him in prayer and reading His word.  God's instructions are easy to understand and easy to follow.
Only God can grant peace of mind and contentment in our hearts.  God provides for us in such a loving way that we do not need to search any further than our own hearts.  This peace that God provides is gained simply by listening to His voice and following through.  Multitudes of people who know what they should do and never get around to it continue to add emptiness upon emptiness.
Our Lord explains that listening without doing creates emptiness but simply following through on our word fills the void.  If we take a few moments to think back on our words we may be surprised at how many things we have neglected to do.  We remember the visiting relatives who expected us to meet them for lunch.  We told them we looked forward to seeing them and somehow we got busy and didn't meet them.  While we didn't think another thing of it our relatives were left wondering what went wrong.  We remember a promise we made to an elderly person to sew them a special bag but never got around to it.  Again, while we think nothing of it, the elderly person is left feeling rejected.
With God, it's the simple things.  If there is a chance we will not follow through then God is more glorified if we make no promise at all.  Our witness for Christ is based more on actions than words.  If words have no actions attached then our witness is flawed.  If we are one to rarely if ever follow through then silence is the best witness.
James 1:22-25  New Living Translation
But don't just listen to God's word. You must do what it says. Otherwise, you are only fooling yourselves.  For if you listen to the word and don't obey, it is like glancing at your face in a mirror.  You see yourself, walk away, and forget what you look like.  But if you look carefully into the perfect law that sets you free, and if you do what it says and don't forget what you heard, then God will bless you for doing it.