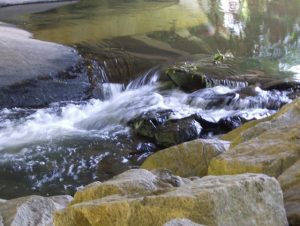 While evil people continue to make waves in our lives we sometimes feel buried beneath all their scum.  When we look at God's truths we can be assured of one thing.  The time will come when God redeems what is His.
The scum will be raked off and His hand will reach deep and take the treasure from the depths and bring it far above the surface where the scum used to be.
It's comforting to know that evil doing, as high as it may seem, can reach only an earthly surface.  Ours is past the surface and far reaching.
Psalm 119:119  New Living Translation
You skim off the wicked of the earth like scum; no wonder I love to obey Your laws!
Proverbs 15:6  New Living Translation
There is treasure in the house of the godly, but the earnings of the wicked bring trouble.