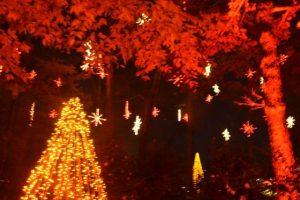 Let's not all rush to grab the biggest package under the tree at a white elephant party.  The biggest present is usually the biggest disappointment.  It seems nobody wants the odd shaped present wrapped carelessly but that gift sometimes has hidden money.  It's not the size, beauty or shape that matters.  It is the one that brings the smile.
The same principle applies to us.  When we choose friends is it more important to fit with the cool crowd or to be with a quieter more sincere group?  If we have to be something we are not in order to be noticed by another person or group it's hard to do anything except frown and worry about fitting in.  When we are accepted by certain people who love us and pray for us we gain a sense of belonging and peace.
Many of us have approached a person, job or status that is much sought after.  We give our best but if we ask for even something small we get an empty meaningless reply telling us to hang in there.  Some will say it will all be alright yet there is no love in what they say.  Our first choice of the biggest and best is usually an empty disappointment because we place our trust in an image people portray.
As we look for deeper meanings and truth we find comfort in those who are sincere and do not seek to be noticed by people.  If we ever have a need we can be sure those people will respond with a prayer and an attitude of service. 
It's not about who we please here.  It's about pleasing God and obeying His principles of genuine love toward one another.  It's never about popularity or beauty, shapes or sizes, rich or poor.  It's never about the language we speak or church we attend.  It's about who allows God to use them to promote His love.
Proverbs 27:9  New Living Translation
The heartfelt counsel of a friend is as sweet as perfume and incense.