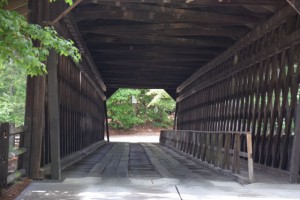 We have all come across bitter people in our lives.  These are people who are mad at the world.  They have a rude retort to every kind word.  Even the nicest compliments toward them turn back with almost a challenge to fight.
Most of these people have been hurt.  Things in their lives have gone from bad to worse.  Even kindness had turned on them in a negative way.  They tried offering their best and got overlooked or challenged.  They have tried many different approaches and none have worked.
All that person wants is to be understood yet they don't trust.  Their trust has been thrown back in their face too many times to try to trust again.
We have all been hurt, ignored and misunderstood yet each of us handles things differently.  Some of us just pass it off and go on business as usual while others withdraw, lash out or turn to substance abuse.  A difficult person wants to be heard and wants to trust.
How do we deal with one so difficult that any approach toward them will result in harsh mistreatment?  God Who knows all hearts will reveal steps to be taken when His timing is right.  The best thing we can do for a bitter person is to pray.  This will not be just any prayer where we ask God to make them nice.  It is the type of prayer where we ask God to open a door of understanding in our heart toward the reasons that person may be difficult.  Pray for God's perfect peace to enter that person and to heal their hurts.  Pray also that God will visit the people and circumstances that have hurt this person and make a way for a bridge to be built between those circumstances, people and the person.  Pray for God's perfect warriors to be at the right place at the right time to be an encouragement to the person.  If we are the warrior, spend time in prayer so God can reveal to us the right opportunities.  Accepting that person for where his faith begins and to walk with him seeking understanding will open many doors of trust.  Allow God to work a heart of stick to it and hang in there with him within us.  To win this person's trust could mean he may gain the potential to understand numerous other people.  A difficult person transformed is the most understanding of all.  None should be too prideful to care.
Romans 12:3
Because of the privilege and authority God has given me, I give each of you this warning: Don't think you are better than you really are. Be honest in your evaluation of yourselves, measuring yourselves by the faith God has given us.