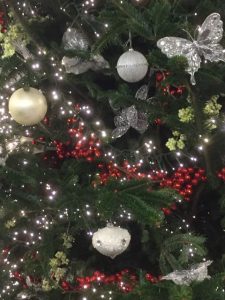 When we focus on our own goals and achievements and compare them to the accomplishments of others we will be disappointed each time.  Our only goal is to be more Christlike and He will see to it we achieve the maximum of what He called us to do.
No famous person becomes popular by copying the behavior of someone else.  Each person has his or her own trademark on this earth  by being who God calls them to be.  We have seen people try to impersonate famous people and it gains a quick laugh or two but underneath it all is the unique person God created them to be.
As we continue to seek the instructions of God for ourselves there will be no need to compare ourselves to anyone except us.  There will also be no need to criticize or tear down others who do not do things exactly like we expect.  We will be too busy maturing in Christ to even notice.
If we continually promote Christ, He will store up for us blessings that last for an eternity.  While God blesses along the way during our stay on earth, the incorruptible blessings await us in heaven.
Psalm 31:19  Living Bible
Oh, how great is Your goodness to those who publicly declare that You will rescue them. For You have stored up great blessings for those who trust and reverence You.