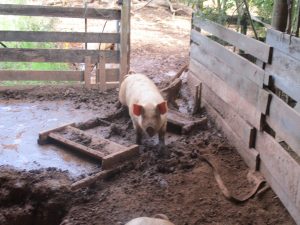 Forgiveness toward one another is a requirement of God.  We are to forgive a person as many times as is required in order to keep our peace with God.  However it is not required that we continue to try to make friends with certain people or continue to try to please them only to get disappointed each time.
There are numerous situations where we actually prevent another person from moving ahead in life if we continue to act like their behavior is ok when it is not.
We plan a a big dinner long in advance and people are invited.  People are excited about the gathering and tell us they will be there.  We look forward to seeing everyone but unpleasant surprises await.  After an hour and a half one of the invited guests arrives with their spouse and grown children.  Most of the guests there have finished their meals because it became unacceptable to keep hungry people waiting.  A decision had to be made to either keep everyone waiting or move ahead with the event.  This particular late arrival lives the closest to the event, in the same town while others traveled.  Since this has been a habit for years with this particular guest it's best to leave her with her meal and move on to the next event.  To continue to make an exception where all people are inconvenienced each time is like saying it's ok to keep habits that hurt other people.   This event pearl is best used for invitations to ones who are better stewards of our efforts.
There are ones we try to counsel who have personal problems, substance abuse habits or school work only to be unappreciated.  These people make no effort on their own to move forward.  In fact they learn to enjoy the attention we give them even to make jokes while taking up our time.  When they give thanks to people in their lives our name never comes up.  We are taken for granted plus we see no improvement in their behavior.  It is at that point it's best to hold that pearl to cast to another where our efforts are more appreciated.
There becomes a time in many situations where it's best to keep our pearls.  There are many other places to cast a pearl where it serves God more.   
Giving to the needy who cannot return the favor is most pleasing to God.  A visit to a lonely person is a precious gift to not only give but to receive as we communicate in love.  A pleasant attitude toward all people is very much needed in today's mixed up world.  Pearls that are casted in these ways will remain polished and shine forever in God's presence.
Removing pearls from those who take things for granted could possibly teach them gratitude later.  Tough love can sometimes be the greatest pearl in disguise. 
Matthew 7:6  New Living Translation
Don't waste what is holy on people who are unholy.  Don't throw your pearls to pigs!  They will trample the pearls, then turn and attack you.