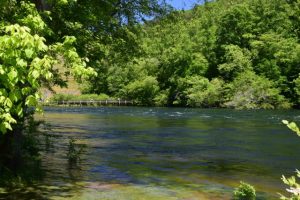 As we pray God reveals Himself to us.  That's why there is a lot of wisdom to be gained from older people who have been true to God all their lives.  The longer we seek God's counsel the more we learn about Him and His way of doing things.  The more we understand, the more we can accept things that come our way because He never leaves us.
During times of turmoil and uncertainties that we do not understand, we can know God is doing the understanding for us.  God never expects us to understand every single thing but He asks us to trust Him in all things.  The understanding He gives us is a gift for us to cherish for a lifetime. 
Deuteronomy 29:29 Living Bible (TLB)
There are secrets the Lord your God has not revealed to us, but these words that He has revealed are for us and our children to obey forever.