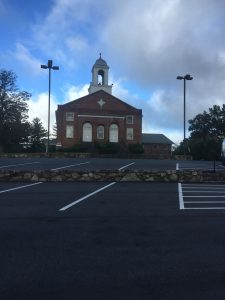 Prayer opens heaven for God to pour out His spirit upon the object of our prayer. Prayer is a powerful privilege given to us by God and paid for by Jesus Christ.  God is the first person we should run to when things work opposite of the way they should.
With political actions being in the forefront of many news stations it's easy to get absorbed in the daily tit for tats going on with the people who represent us.  People are quick to complain, post, protest or refuse to vote but did we remember to pray.  God can do all things yet many times prayer is the last thing we do when things go awry.  No man or group of people can perfectly solve complex problems or disagreements but God can.
The Bible tells us the prayers of a righteous man accomplishes much.  Prayer is powerful.  It will always be more powerful than any situation no matter how complex.  Did we remember to pray for the people involved in the things that concern us?  God can soften even the hardest of hearts.
When God is approached in love, expectancy and appreciation there are no limits to what He will accomplish.  The greatest battles in life are won on our knees because the lower we get the further He reaches.  Nothing is too hard for Him to achieve.  It's a matter of including Him then placing our trust in Him.  He will resolve all things in His perfect way and in His perfect timing.
Ephesians 6:18 New Living Translation
Pray in the Spirit at all times and on every occasion. Stay alert and be persistent in your prayers for all believers everywhere.