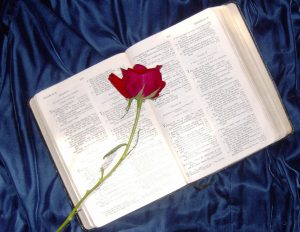 Love is free while respect must be earned.  In most cases people who do not know us will automatically see us as respectable until we get caught in a moments of anger or other unexpected reactions.  Respect is like growing hair.  It takes many months to grow hair to a long length but seconds to clip it off.
Respect is the same way.  We behave in a manner that point others to Christ but just one outburst of anger or foul language can lose the respect of some for a lifetime.  We can do everything possible to atone or make it up to them and they will remember the moment we blundered more than millions of precious moments that follow.
What do we do when pressures mount up to the point we need to explode in anger, cry or respond in a way that is not appropriate?  Take a time out.  It's time to step away alone and ask for God's guidance as we seek to find peace.  Yes, there are times when things become too much and we can no longer keep a smile and God understands.  It's during these times He wants us to be honest with Him and also with ourselves with our true feelings.  Are we angry because someone stepped in and took our spotlight?  Are we upset because one loved one spoke bad things about another loved one and we see both sides?  There are many things that can come along to cloud our day or spoil our moment but these are the moments God uses as a gauge to show us just how dependent we are on Him.
Someone took our spotlight and our pride is hurting but God is still in charge and He will provide the right moments for us.  Two precious family members are at odds and both sides are valid but are we really upset because we do no possess the gift to be peace maker?  Most things trace back to pride or wanting to possess our own way.  When things come up that we cannot handle we choose to either do manipulative things to draw attention or we can relinquish all control to God. 
Manipulation and losing self control has permanent consequences in most cases.  Turning our control back over to God to control will result in peace.  God has all things in His precious control.  When we are honest with God and express our true feelings He will see to it that the need to burst forth in anger or manipulation will quickly fade away.  Many things we cannot control anyway.  We must never forget that people who know we trust God and Christ as our Savior are watching for our responses and attitudes.  Are moments of outbursts that gives only a moment of glory more important than developing self control during these moments that could shine a light for Christ?
Ephesians 4:31-32  New International Version
Get rid of all bitterness, rage and anger, brawling and slander, along with every form of malice. Be kind and compassionate to one another, forgiving each other, just as in Christ God forgave you.