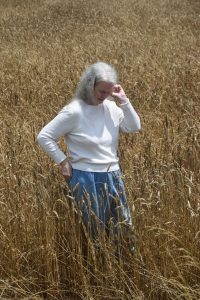 Election times come and go but the people in office are ones elected in good faith that they will serve well for the allotted time.  Campaign promises can sometimes be empty and the people are left blindsided by unexpected consequences.
It's important to remember that God is still in charge of all things, even the elected officials.  While votes may or may not allow the preferred choice to be elected on earth God is still available.  He can be approached any hour of the day and He listens with great understanding.  God makes ways when earthly ways are closed.  He gives hope when there is no hope.  He lifts His hand in due time to humble proud authorities and raise up the ones He chooses.
All answers are in the spiritual realm, not in earthly authorities.  It is proper to obey the laws set in place but it is also the correct thing to do to pray.  It is always the right time to pray for current earthly authorities that they stay in the will of God.  It is also the right time to pray that God will raise up godly men and women who will run for office in the future.
The ultimate authority is above.  While it's easy to get discouraged by the way things are operated here it's encouraging to place all focus on The Authority above.  God will see to it that needs are met if focus is on Him.
2 Corinthians 4:17-18  New Living Translation
For our present troubles are small and won't last very long. Yet they produce for us a glory that vastly outweighs them and will last forever!  So we don't look at the troubles we can see now; rather, we fix our gaze on things that cannot be seen. For the things we see now will soon be gone, but the things we cannot see will last forever.