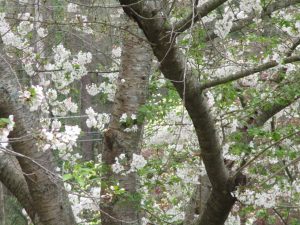 Someone has hurt us and they continue with their tactics year after year.  They make our lives miserable and that is bad enough.  When a dear friend calls on us to pray because this same enemy is tormenting them things are even worse.  The tears of a friend hurts worse than our own hurt because we care.
We call out to God with tears and watch while this bully keeps meeting new people only to bring them down.  There becomes a time when we do not know how to pray.  Do we ask God to heal the things that brought this bully to the point of destroying, or do we pray for peace for the ones being hurt.  We continue to watch while this bully makes a big name for himself and wonder if he is prospering.  Anger builds up as we hear of success stories of this bully.  We cannot understand why such prosperity can be the result of so many tears.
As we look beyond the puffed up words we see nothing.  There are only words of praise and adoration coming from the bully himself over a bunch of plans that never quite materialize.  We somehow realize that the bigger the words the emptier the heart.  The price the bully is paying is friendships, respect of others and mainly his own insecurities.  The more the insecurity the bigger the boasting.
There are other bullies who use harsh words and use manipulation techniques to make it impossible for us to achieve.  We watch while this person is admired by others while we are wiping our tears wondering where to place our next step.  Each step we take, this same person is in the way creating for us one more harsh rejection.  One day we realize this same bully is undergoing serious health issues taking them out of the picture altogether.  Other times these bullies experience loss of loved ones and grief.  The ones of us who are available to reach out cannot because they rejected us leaving themselves without very many people to care.
Bullies are generally ones lacking security.  Something hurt them along the way and they never dealt with it.  They develop an attitude of do to others before they do to them.  The people who praise them usually do so in order to keep peace rather than to become a close friend.  How sad it is for these enemies.  It is for this reason we are never to laugh or rejoice in their demise.  While it gives us closure and some relief it creates an ideal foundation for us to pray for them.  When they reach a point in life where their only hope is to search for God we are to pray that they find that peace so that God can help them.  Our only gratitude should be toward God Who has answered our prayers by bringing them to a point where they can be helped.  To rejoice in their demise is the same as inviting these bullies back to torment us even more.
Proverbs 24:17-18  New Living Translation
Don't rejoice when your enemies fall; don't be happy when they stumble. For the Lord will be displeased with you and will turn His anger away from them.