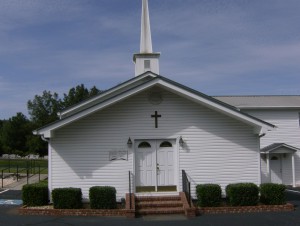 There is nothing more exciting than to be given a ring and asked to be become a bride.  The word "engagement" means just that.  A promise has been made and there is a ring to prove you now belong exclusively to that special someone.  It's time to show everybody the ring so they can get excited along with you.  There are lots of plans to be made, what date to be set, who do we invite to all the parties and to the wedding ceremony itself, and what clothes to wear.
John 3:16 says, For God loved the world so much that he gave his one and only Son, so that everyone who believes in him will not perish but have eternal life.
John 3:16 is God's marriage proposal to all of us.  It's time to be excited and tell everybody.  We show our new attitudes of love toward one another and invite everybody we see to join in the celebration.  There are no guest limits so there is room for all the people we invite.  What a glorious day that will be.
Let us be glad and rejoice, and let us give honor to him. For the time has come for the wedding feast of the Lamb, and his bride has prepared herself.