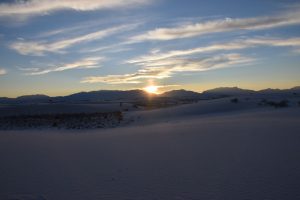 When we look at the sky there is only one way the beautiful sunshine, moon and stars got there and it is God.  When seasons are on time and ocean tides roll only God makes that happen.  When we consider that we have minds that think and a heart that beats we look to God who created all things.
When we are facing something we do not understand what is there not to trust about the unknown when God is with us?
Psalm 9:10  New Living Translation
Those who know Your name trust in You, for You, O Lord, do not abandon those who search for You.