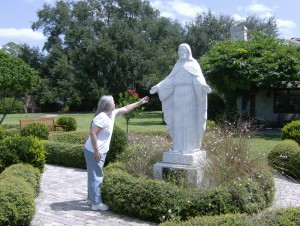 My Lord Jesus Christ, I give thanks to You.  You created the heavens and earth and You created all things for Your glory.  There is nothing too big nor too small that you cannot turn into a blessing.
The things in my life that are a comfort to me are the things You provide.  During times when things are confusing and hurtful You show your face to me.  The times when my back is against the wall with no other place to move You are the wall that holds me up.  While I am at rock bottom and all seems lost You are that rock where I make my first step.  If I am surrounded by troubles You are my hedge of protection.
All things are for Your glory, not mine.  You make things beautiful in Your way and Your timing.  Thank you, Lord for Who You are.
Deuteronomy 3:24
'O Sovereign Lord, You have only begun to show Your greatness and the strength of Your hand to me, your servant. Is there any god in heaven or on earth who can perform such great and mighty deeds as You do?