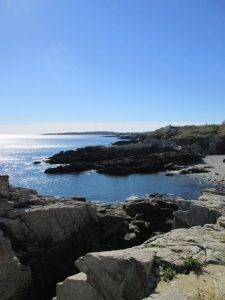 When we cry to our Lord for help in times of adversity He hears and delivers us.  It may seem that our cries have not been heard but we do not know what actions are being taken in heaven.  When we call to God He stops to listen.  Many times the sounds of silence is a loving listening ear from our Heavenly Father Who cares for us.  He allows us to talk, cry, complain and pour out all honesty to Him.  Even when we are through talking He still listens to the cries from our heart which goes unnoticed. 
He is near to us at all times never taking His eyes off of us.  He is always on time with His answers.  We can trust that in His proper timing He will save and deliver us from evil. 
Psalm 34:17-18  New American Standard Bible
The righteous cry, and the Lord hears And delivers them out of all their troubles. The Lord is near to the brokenhearted And saves those who are crushed in spirit.