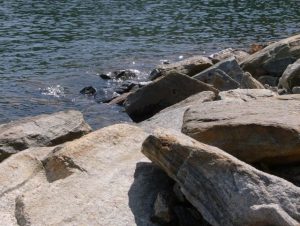 With God being for us, who can be against us.  Even though we live in an age where we are misunderstood God upholds our spirits with His righteous right hand.  Many come against us and our faith because they have never experienced the love of Jesus Christ.  It's important to keep trusting and to continue to treat people the way we want to be treated. 
While they do not understand nor accept us they notice a difference.  They notice our peace and our ability to remain the same no matter what name they call us or how they manipulate things to trip us up.  God will make His will known to us when it's time to walk away from certain situations.  Otherwise our very attitudes are a strong witness to those always wanting to hurt us.
We are not alone.  God stands with us and goes before us.  He goes after us and with us.  He is our armor and our deliverer.  He is our comforter and healer.
When we tend to God's business He surely tends to ours.  His eyes are continually on us.
Psalm 18:2 Living Bible (TLB)
The Lord is my fort where I can enter and be safe; no one can follow me in and slay me. He is a rugged mountain where I hide; He is my Savior, a rock where none can reach me, and a tower of safety. He is my shield. He is like the strong horn of a mighty fighting bull.