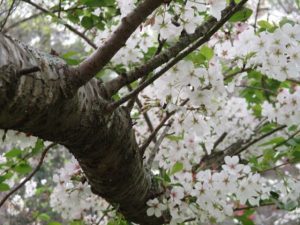 When the troubles in our lives become so great we feel forgotten by God, He is preparing His choice results.  During the times we pray and it's like praying into one of space's black holes, He is sheltering us from harm.  Days when we feel so all alone and the presence of God is not felt, He carries us on His shoulders.
God is always with us in all circumstances.  Are we with Him?  Do we seek His face or do we seek specific solutions to the circumstances at hand?  Do our prayers start with the words "show me what to do," or do we pray "Lord show Your face in this situation?"
When we go through times of not knowing which way to turn, cling to God's word.  What was true many years ago is true today.
Matthew 10:29-31  New Living Translation
What is the price of two sparrows—one copper coin?  But not a single sparrow can fall to the ground without your Father knowing it.   And the very hairs on your head are all numbered.  So don't be afraid; you are more valuable to God than a whole flock of sparrows.