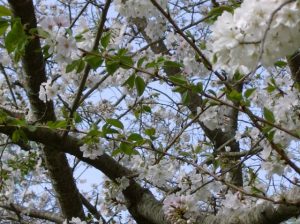 Jesus is Lord in all things, even in adversity.  Many times the most difficult trials are the ones that prepare us for His choicest blessings.  However some obstacles are so emotionally painful that there is no humanly way to ever get over crying.  The absolute worst is rejection because it attacks our very character and who we are.
What are we supposed to do when emotional pain is debilitating for a long long time.  We watch while one we care for continues to show favor to everyone but us.  That loved one is not on speaking terms with us for no reason at all.  We have shown mercy, understanding, love and unconditional forgiveness toward someone who returns our favor by throwing it all back in our faces.  Yet they continue to speak and hug all around but just not to us.
What are we supposed to do when we work hard to be loyal to a volunteer group.  We are always on time.  We pray for others in the group.  We do our best to encourage others then suddenly there is a new leadership.  One by one some of us are called into a group meeting to let us know our volunteer services are no longer a match for that group.  We are made to fulfill numerous requests in order to be considered to volunteer once again.  Again, the fulfilled requests are not good enough.  We watch while that leader is praised by numerous elite people.  Others approach us letting us know how loving that leader is without knowing our history with them.
These type things hurt beyond hurt.  They crush beyond being crushed yet we keep on with a smile on our face day after day while our hearts are breaking.  We cry out to God for help and it's like our prayers bounce off the ceiling.  We ask God why?  What have we done so wrong?  What can I change to make the punishment or hurt go away?  Then one day we pray and ask God for encouragement.  Somehow we understand that God allows these things for a reason and finally get ok knowing that He may not heal these failed friends, family members or leaders or even the pain.  We start to realize that it is ok to ask God for a sign of encouragement along the way.  We pray to God for a sign of His choice that would lift us up spiritually and emotionally then one day He gives a sign that is exceedingly more than we can imagine.
A person in leadership speaks in a way like never before.  He has never given us personal attention before but it's like God speaks through him.  Without knowing, he asks if we can volunteer in the same group we were asked to leave.  He said there was a need.  Feelings become both exciting and mixed.  We want to volunteer again very badly yet we know it's just not the thing to do yet.  For the very first time we get to explain the hurt and suddenly it's like an instant healing.  The hurt we carried for years is now shared with a leadership who genuinely understands and cares.
The situations still exist but when God sends the right person at the right time to help carry our burden it's a healing that cannot be explained.  If God can send such a beautiful person to understand when we see no way it will ever work out, God can certainly take things a step further and create a pathway to be accepted again in His timing.
All is not lost.  God can soften the heart of the one who no longer speaks.  God can create additional understandings where we are accepted again.  Many times the other person is the one who wrongs us but we are the ones who are made strong through it all.  We are the ones being prepared to help others later.  We are the ones God is growing to fit a bigger blessing than what we lost.  Good things are about to happen.  When?  We don't know, but it will happen.
John 16:33  New Living Translation
I have told you all this so that you may have peace in Me.  Here on earth you will have many trials and sorrows.  But take heart, because I have overcome the world.