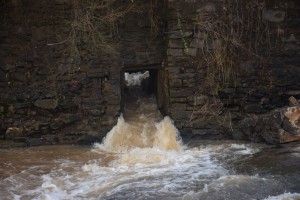 Many times all focus is on the circumstance at hand.  We try to figure out how it's possible to see even the smallest sun ray of hope or imagine a solution to such a complex situation.  Many hours are spent pondering the "what ifs" concerning the things we see.  What if I do this in order to bring a result?  What if I had of done something different: would I be in this mess today?
Once efforts are spent and numerous thoughts wasted on trying to figure things out, God still waits.  Finally comes that special moment when God hears the words He has longed to hear from the start.  I can't. 
With just a small amount of faith God can open floodgates of blessings from heaven.  Imagine what life would be like if we call on God first then wait while He works all things out.  Jesus is worthy of praise in all He is about to bring and all the things He has already brought.
Matthew 17:20   New Living Translation
"You don't have enough faith," Jesus told them. "I tell you the truth, if you had faith even as small as a mustard seed, you could say to this mountain, 'Move from here to there,' and it would move. Nothing would be impossible."