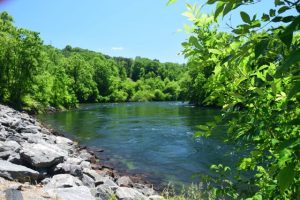 Jesus said we are sent out as sheep into a world of wolves.  Unpleasant attitudes toward us are to be expected.  It's easy to let the influences of bad attitudes become our responses.  A person flares up in anger toward us and the immediate response is to explode back at them.  Officials make an obvious poor decision that effects all people and the immediate reaction is to complain.  A lady makes wrong decisions in life and lives in poverty and all advice is rejected making it hard to not judge.  All these things can be turned around for the glory of God if our response is what He wants it to be.
A man is texting while in the drivers seat of a car and he fails to move once the light turns green.  We give a friendly beep to alert him to move and he gives us the middle finger and speeds off.  Praise God.  The man's heart is alert enough to know why he got the beep.  Sure, his response was wrong but the potential is there for him to be more alert the next time.  This is reason for us to be thankful to God for what He can do in this man's life.
There are numerous wrong responses from people that become our opportunity to trust God and watch Him work.  The key is to allow God to work on us in each of these encounters that come up in life.  God will take care of the offender each time without our help if we seek God first with our own temptations to retaliate.  There is reason to praise God in all things.
Philippians 2:14-16a  Living Bible
In everything you do, stay away from complaining and arguing so that no one can speak a word of blame against you.  You are to live clean, innocent lives as children of God in a dark world full of people who are crooked and stubborn.  Shine out among them like beacon lights, holding out to them the Word of Life.