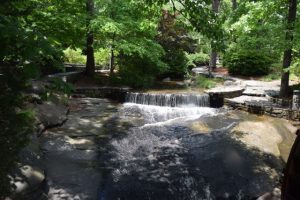 God's divine protection comes in all shapes and sizes.  When we walk through adversity God can be seen in ways that remind us the He is Lord in all things.  Troubles come in many forms and the consequences they present are never pleasant.
During the times people come against us for no reason God acts as a shield.  As we obey God the opposition comes from all sides.  The devil never wants success to come to anyone who promotes the work of our Lord.  The plots of others wanting our demise will be exposed and they will be silenced in His way and in His timing.
There are occasions when the storms of life are heavy, dark blustery.  Floods of despair grasp our hearts leaving us wondering what to do.  It is during these storms God calls us to stand firm.  We are not to do or say anything to promote an outcome.  We just stand.  God is our Rock of protection as we wait out the storm.  As we focus on Him He will reveal one ray of hope at a time until things are bright once again.
The world today has many angry and violent people out to hurt others for no reason other than to get temporary rush of power.  God places His loving arm across our shoulders gently leading us in another direction.  As we get these sudden eerie feelings in our spirit it's time to walk another avenue to avoid a potential encounter.  God uses these feelings to save us from violence to come. 
Jesus saves and He guarantees us eternal life with Him.  He also rescues us moment by moment as we walk with Him daily.  God protects those who are His.  It's worth clinging to Him for divine peace and protection in all things.
2 Samuel 22:3-4  New Living Translation
my God is my Rock, in Whom I find protection. He is my Shield, the power that saves me, and my place of safety. He is my Refuge, my Savior, the One Who saves me from violence. I called on the Lord, Who is worthy of praise, and He saved me from my enemies.