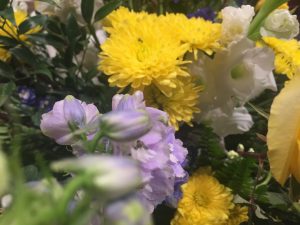 Our Lord knows all things.  He knows the outcome of each choice we make.  When we trust Him with the desires of our hearts He knows how to bring about situations where these desires can be met.
Many times we desire certain friendships, acceptances or vocations and we see these outcomes very clearly in our minds.  We seek ways to groom ourselves to fit and we get disappointed when the opposite outcome happens.
God's plan for us is to fulfill us in a way where we will be radiant with his joy.  He will never allow a circumstance to come our way that has potential to dampen that joy.  We should never have to change who God made us to be in order to fit a heart's desire.  Otherwise that desire will slowly sift away like sand through our fingers.
God is famous for taking us as He made us to be and opening doors of opportunity unknown to us.  These doors of opportunity are ones where we fit comfortably.  His timing is perfect and His name will be glorified.
Psalm 34:5  New Living Translation
Those who look to Him for help will be radiant with joy; no shadow of shame will darken their faces.