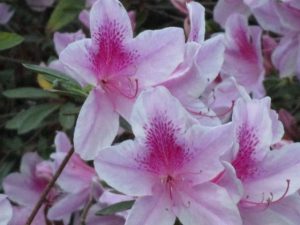 There are ones in life who say they love us but it's only lip service.  There are people who promise things but those promises never happen.  There are opportunities available but those same opportunities are closed doors for us.
These days are referred to politically correct.  Just tell everyone what they want to hear for the moment.  Unfortunately those feel good moments last for seconds at best.
So many things seem promising then we go through the embarrassment and pain of reaching for these promises that turn out to be nothing at all.  Some will even say they can't believe we fell for such nonsense.
The devil is on the warpath lately and he will use people we respect the most to deliver these empty opportunities and promises.  Feel good words ruin friendships, break up marriages and causes distrust in the whole human race unless we get our focus on the truth.
When focus is placed on God and the truth of His word we start to experience real love and promises actually delivered.  God will send truthful and right opportunities, occasions and people when we trust Him.  He will open doors we never thought possible and yes, other doors will close tightly in our faces.  The closed doors of failed friendships, opportunities and replicas of love are things that were never there from the start. 
When we seek God's face in all things, He will guarantee He is for real.  When we pursue the open doors He has for us it will be fulfilling.  Other lies that fail will not matter so much because we are trusting God Who has never failed.  We can still stand tall because our love comes from the Most High.
Romans 8:38-39New Living Translation
And I am convinced that nothing can ever separate us from God's love. Neither death nor life, neither angels nor demons, neither our fears for today nor our worries about tomorrow—not even the powers of hell can separate us from God's love. No power in the sky above or in the earth below—indeed, nothing in all creation will ever be able to separate us from the love of God that is revealed in Christ Jesus our Lord.