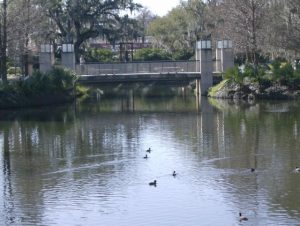 There is not a feeling worse than to think God has forgotten us.  We trust Christ as our Savior and we obey His will for our lives yet occasionally things come unglued.  Enemies somehow have the upper hand on us and they encourage others to come against us because we spoke the truth.  Other times we work hard on a project that never gets used or recognized.  There are times we spend many hours practicing music and when it comes time to deliver it's as though we never even tried, the whole thing falls apart.  There are people who write books very beautifully but not many people buy their book because they are unknown.
Where is God in all of this?  We pray and the silence hurts our ears because of no sound at all.  We look for a ray of hope and the darkness is pitch black.  We lift up prayers and it's like tossing up iron that just drops back in our face.  What are we supposed to do when our needs are so desperate to have a sign from God?
First of all, God has never left and He is never too busy to hear from us.  The fact that He is omnipresent makes it as if we are His only child.  The fact that He has numerous children has no emphases on them being in line in front of us.  God's divine presence is a guarantee we are heard.  Many times when we pray the first thing God does is stop.  He is stopping to listen.  Other times when we are not hearing from Him, He is upholding us with His righteous right hand.  Imagine standing on His hand as He lifts it high.  We look up and around and even down and don't feel His presence because He has us lifted high above our situations.  Other times, even though He walks with us and in us, He is walking ahead to prepare for us.
The true fact about God is that He is always with us.  During these quiet times it's God's way of saying to us, be still and listen to God speak.  It's our turn to stop and listen.
Deuteronomy 31:8  New Living Translation
Do not be afraid or discouraged, for the Lord will personally go ahead of you. He will be with you; He will neither fail you nor abandon you.