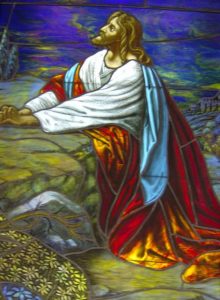 At a grocery store it's easy to go over budget.  The total on the cash register keeps clicking up and a decision must be made to not buy a certain item. While trying to decide which item to leave off the person next in line hands a few dollars to the cashier to pay for the item.  Only God can move on a heart in such a beautiful way.
Another example of God's love through another person is when a good student is just a few points short of getting an A.  He is always on time, turns in all his homework and participates in class.  The teacher suddenly offers one extra chore to the student to guarantee an A.
If God can move on the hearts of ordinary people, how much more is the heart of God moved when a person asks for forgiveness.  The greatest gift ever given is the gift of Jesus Christ.  Not only did He provide forgiveness, He also provided access directly to God, fellowship through prayer and attention to prayer requests.  God understands all things because He is all things.  There is no greater love than God's love through Jesus Christ.
Romans 8:31-32
What shall we say about such wonderful things as these?  If God is for us, who can ever be against us?  Since He did not spare even His own Son but gave Him up for us all, won't He also give us everything else?