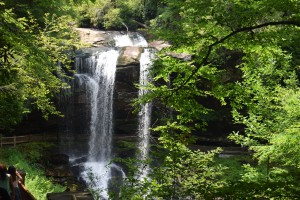 Has it ever been that a person made a promise they did not keep?  Have people ever said that they thought they kept that promise already when we have waited with excitement and it never happened?  Did you ever prepare for a special visit that was promised getting food and rooms ready and the day passed by and no visit?  What about the time a phone call was promised by the end of the day and all plans were cancelled waiting on a call that didn't happen.
Genuine love will never intentionally do that and will always make an effort to settle the disappointments.  A promise not kept happens sometimes.  No human is perfect.  However there are people who rarely keep a promise and if the promise is kept it is with an attitude.  God does not intend for us to endure these extreme habits but we are expected to love and forgive.  We may never believe in such people  but we can believe in God. 
There is the other extreme and that is the love of Jesus Christ.  He will die to keep His promise to us.  He hears and answers our prayers and upholds us with His righteous right hand.  We can count on God fulfilling all promises no matter how recent or how long ago the promise was made.  His word is His guarantee.
Psalm 138:2
I bow before Your holy Temple as I worship. I praise Your name for Your unfailing love and faithfulness; for Your promises are backed by all the honor of Your name.