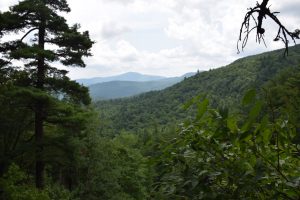 Many of us look for a particular job that fits our skills.  God gifted us to beautifully perform particular tasks and we apply for numerous jobs that we feel are a perfect fit for us.  Somehow we are not the one selected to do the job.  We watch while others seem to have no trouble getting hired while we are left wondering why our skilled hands are not put to work.  Of course there are numerous examples to be listed concerning God's timing and ours.
As we are walking through the discouragement of always being passed over or others getting recognized while we sit idle it's time to soul search.  What is God trying to teach us?  Do we become green with envy or does anger boil up inside when we feel forgotten?  Are we easily discouraged to the point of giving up never to try again?  If we are truly honest with ourselves answering these difficult questions we may find we fall short of where God wants us to be spiritually.
If we truly trust God in all things these feelings will not happen.  Growing in grace and learning to trust God is a learning process.  When things don't happen as they should it's time to seek the face of our Lord.  He could very well have lessons for us to learn in order to bring us one step closer to Him. It's a fact that we may not get everything in our lifetime we want or expect but God has not had the final say yet.  We have an eternity to spend with God and He gifted us with special skills for a good reason. 
The things we do get here that God has equipped us to accomplish are wide open to us in heaven.  It is for this reason that when things disappoint us God has the final outcome in His complete control.  His eyes are upon us at all times and He embraces us and understands the emotions involved in disappointments.  As we train our thoughts to look at disappointments as spiritual promotions overcoming emotions we are one step closer to understanding how God operates.  The more we understand God and His will for our lives the better He can use us for His purpose. 
1 Peter 5:6-7  Living Bible
If you will humble yourselves under the mighty hand of God, in His good time He will lift you up. Let Him have all your worries and cares, for He is always thinking about you and watching everything that concerns you.