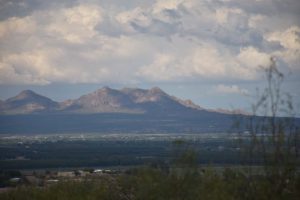 Today we can have hot water instantly with the right type of hot water heater.  We can have a whole meal in minutes using a microwave oven.  We can hear any song we want by typing in the right words on a computer and turning up the volume.
There was a time when water had to be boiled to make it hot or a meal had to cook all day.  A few years back we had to buy a record or call a radio station then wait to hear our song.
We have come a long way, but then have we?  Instant gratification is nice but it spoils us.
It's interesting that we can speed things up except for one thing, relationships.  It's amazing how many relationships fail when we try to rush things.  Relationships belong to God.  God controls the rate a relationship develops or He may choose for things to go in a different direction.
It's all about God's love having first place in our hearts.  God's love is the one thing humans cannot alter.
When it comes to relationships, it's not about us because God is love and love is all about God.
1 Peter 5:6  New Living Translation
So humble yourselves under the mighty power of God, and at the right time He will lift you up in honor.